One of my former roommates was from Italy and he loved to cook. He was happiest when he would emerge from the kitchen after whipping up half a dozen dishes to join the party and eat and drink and hug and kiss everyone. Many times, his dishes were very simple but focused on using fresh ingredients and letting them carry the dish without needing any fancy technique. For this simple snack or appetizer, he would bring out bottles of olive oil that he carried with him from Italy, pressed from olives grown in his back yard back in Italy. I have yet to find any olive oil in the store that matched how good his tasted (and if you have recommendations, please share!).



Pour a little olive oil into a small saucer. Add salt and pepper (I prefer more salt).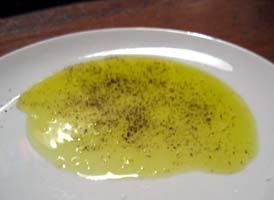 Slice a baguette thinly.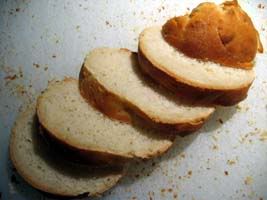 Dip each slice into the olive oil to coat one cut surface and set aside. (or you could dip both sides if you wanted)

Toast lightly.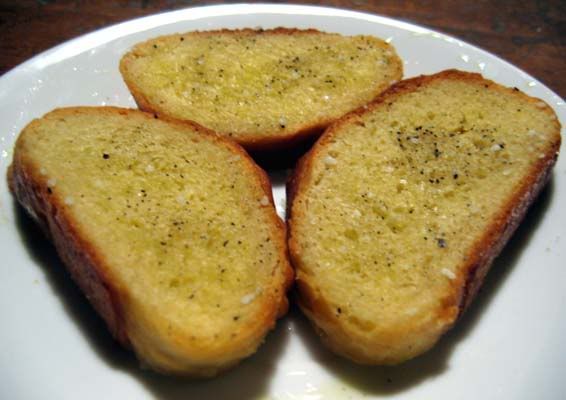 thread in cooking