To cheer me up, someone sent over a fruit basket with exotic fruits. Thanks for a delicious breakfast!
Yes I had to look online to learn how to eat a papaya. I've eaten it before, just never cut one up myself. I didn't know whether or not the seeds were edible. Didn't matter though, even after learning they're to be discarded, I tried one. Don't. It's not edible.
Slice the papaya in half, scoop out the seeds with a spoon and discard, then scoop out the fruity flesh with a spoon. The upside of looking up how to eat a papaya was that I saw one suggestion to sprinkle with sugar and lemon juice and that tasted good.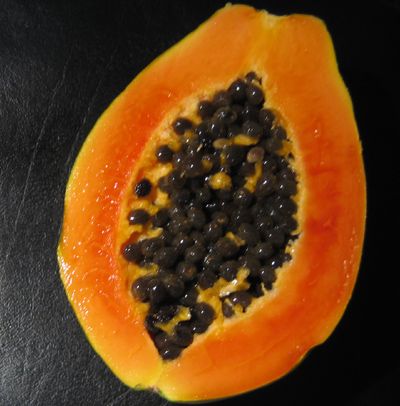 Thread at picturing_food